2015: Senator Edward Kasemeyer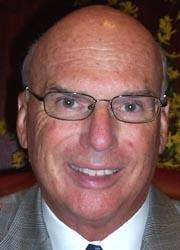 Senator Edward J. Kasemeyer's outstanding service touches residents in Baltimore and Howard Counties, whom he represents in the Maryland House of Delegates, and across the state. A small business owner and community leader, he was first elected to the Maryland Senate in 1987, where he has since served as deputy majority leader and majority leader. Kasemeyer is a longtime advocate for higher education in Maryland, providing a strong voice in support of keeping our public institutions both affordable and excellent. In addition, he has demonstrated passion for spurring economic development and providing services to the developmentally disabled and others in need throughout the state. Kasemeyer is a past President of the Howard County Chamber of Commerce, and has served on boards for the University of Maryland Medical System, Howard County Conservancy, Howard County General Hospital and the Howard County Housing Alliance. A resident of Columbia, Maryland, for more than 50 years, he is the recipient of many community leadership awards.
Photo courtesy of Maryland State Archives.