From the Board Chair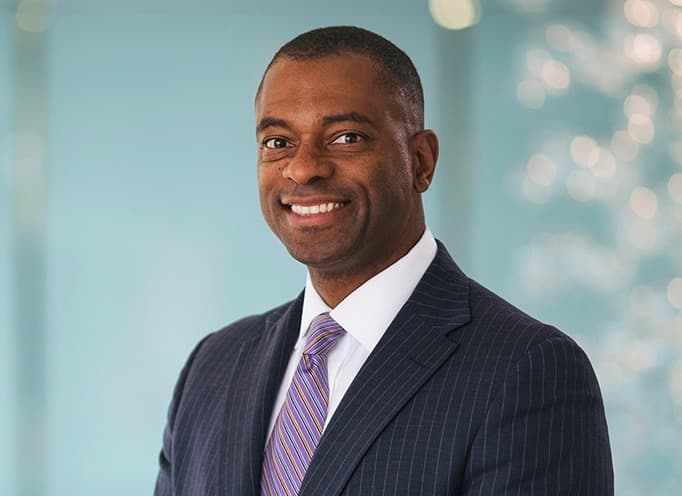 In my nearly two decades as a volunteer at this preeminent research institution, I have seen up close the remarkable power of the state's flagship university to innovate, to empower, to partner, and to create opportunities. I am honored to be serving as the Chair of the University of Maryland College Park Foundation Board of Trustees and so proud to be among the group of leaders helping to shape the future of my alma mater and to support its work in tackling the grand challenges facing our world.
This is an exciting moment for the university. We have come through the COVID-19 pandemic with a strong sense of community. We have recently completed a record-breaking capital campaign, raising $1.5B and doubling the University's endowment. President Darryll Pines and Provost Jennifer King Rice have clearly articulated the university's goals and values in Fearlessly Forward, our bold strategic plan focused on a mission of service. New talent among the university's leadership, including Matt Hodge as Vice President for University Relations, new deans in several schools and colleges, and a new head basketball coach, represent fresh perspectives, tremendous opportunities, and continued momentum.
Our Foundation Board of Trustees has an important role to play in driving the university's continued ascent and in promoting our shared vision for the future. This dedicated body of Terps and honorary Terps provides fundamental support to the University of Maryland. As we work to achieve the Foundation's mission, our trustees:
Encourage and expand philanthropic support for university initiatives;
Oversee the investment and distribution of private gifts to the university;
Serve as advocates and ambassadors on behalf of the university within our communities; and
Leverage our knowledge, experience and networks to assist and advise university leadership.
As alumni, parents and friends of the university from a variety of personal and professional backgrounds, we aim to grow the Foundation's impact on the campus community, local community, the State of Maryland and beyond. In support of Fearlessly Forward, we look for new opportunities to advance the university in its bold commitment to values-driven excellence, equity and inclusion, impact, innovation and service to humanity.

On behalf of the Board of Trustees, I invite you to join us in this moment in support of past, present, and future Terps, in honoring our institution's traditions, and in celebrating its bright future and far reaching impact. Thank you for your commitment to the University of Maryland.

Craig Thompson '92
Chair, Board of Trustees
University of Maryland College Park Foundation